MyWorld Middle School Social Studies Bundles
Please note: all levels are transitioning to online products, so packages will contain an information card on setting up access to SavvasRealize.com. DVD-ROM products have been phased out.
What a descriptive series title: myWorld. More than any other textbook-based course that I have seen, the authors of this series have endeavored to make the study of history and geography personal; to give places, eras, and events real faces that readers can relate to; and to give students a sense that this really is their world. This aspect makes these courses inviting and engaging – which is not something that can always be said for thousand-page textbooks. The Textbook is the main component of each course, and while the presentation of the material is fresh and colorful, the organizational style is more traditional. Geography, which is a melding of physical and political geography along with some historical context, is divided into 9 units by continent (or continental region – Asia is divided into 3 regions, Central America is separate, and Antarctica is excluded) with specific countries highlighted in each. History is divided into 12 units covering the world from origins to modern times. As is to be expected with a course from a secular publisher, origins are taught from an old-earth, evolutionary viewpoint. Something that I think is somewhat different, though, is the way all of the major religions are chronicled from the points at which they first appear through the influences they have on society and history. It often seems that religion is discussed in a side bar as a somewhat separate occurrence, so it is interesting to see a more integrated approach – especially when religions are often the major influences on the course of history! Within each unit, the chapters include grade-appropriate text introduced with key ideas, concluded with assessments and interspersed with web connections, map work, chart reading, and vocabulary building. The second component is the consumable Student Journal (workbook), which provides worksheets full of questions, graphic organizers, puzzles, and writing assignments to help students fully engage with and explore the information they are learning. The third component is the Student Journal Answer Key, which includes answers to direct questions and suggestions for assessing a student's journal activities and essays. These three components make up the homeschool bundle, along with a six-page Parent Guide and an informational card on accessing SavvasRealize.com for all digital content.
Online content includes: myStory videos, and a Teacher's Resource Library. The Parent Guide gives a basic overview of the course and goes into detail about implementing lesson plans. No lesson plans are provided, but you are given information to help with creating and implementing your own lesson plan. In general, each course is intended for 36-40 weeks of study, but is flexible depending on how many days a week you want to study history or geography. myStory online video is intended to enhance the course content (for example, the History course video files include 33 engaging stories featuring historical figures from different eras). The Teacher's Resource Library contains a variety of teaching materials, including "Hip Hop History," an audio review, GIS maps, and lecture notes. Online teacher resources include answers to student pages and assessments. Answers are accessible in the eText Teacher Edition or more conveniently under each chapter or topic section. Colorful and inviting, full of pictures and illustrations, maps and charts – these courses aim to engage students more fully than a traditional textbook. I think they do just that. ~Zach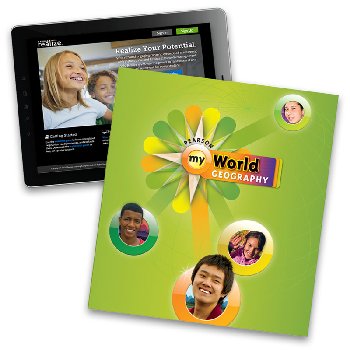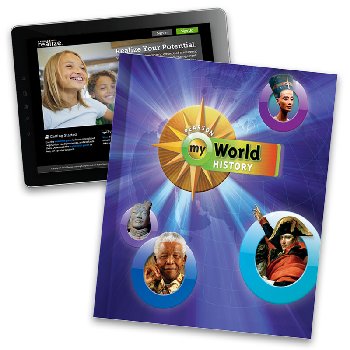 help desk software