Living History of Our World - High School
Venturing into the high school years, yet maintaining a Charlotte Mason approach to history, this latest course from Angela O'Dell covers American history from the early explorers and colonists to the present day. The approach and format is similar to her courses for younger students. There is a Text which provides reading content with occasional suggestions for additional research. The reading tone of the text is conversational and coverage is designed to be comprehensive but seems to have less depth than many high school level courses. Presumably, this is due to expectations for the student to complete additional research assignments (more about this later). The idea seems to be to preserve the flow of the story rather than to delve into all the details. Illustrations are rather few and are predominantly nicely done, pencil drawings of the Presidents and other notable persons; occasionally there are maps and photographs.
The Student Journal is the foundation for preparing a notebook that is an integral part of the program. A daily set of lesson plans outlines both the reading from the text and the work in the Student Journal. Chapters are covered weekly and assignments begin with reading the chapter and taking notes. Most weeks also include a written narration/summary assignment. There are occasionally timeline assignments with map/geography assignments either weekly or bi-weekly. Document studies, essay questions, research reports, and projects complete the suggested assignments interspersed through the weeks.
Document studies are based on the companion book, Voices of America's Past. This is a collection of important documents and speeches such as the Constitution, the Emancipation Proclamation or President Wilson's 14 Points. Assignments typically require the student to read the document, identify unusual or unknown words; look up (in Webster's 1828 Dictionary) and write out the meanings. To give you an idea of the research/essay questions, consider these from Chapter 17 (More About Our Government and Constitution): How are public policies shaped? - Do your best to describe the process. Describe the difference between foreign policies and domestic policies. Who shapes foreign policies? How can we the people influence foreign policies?
The author suggests using a 1-inch three-ring binder for the Map Work and Geography portion of the notebook. The student is encouraged to trace or print maps from a quality source and then label them with an assortment of things - landforms, battles, events, etc.
Several Conscientious Conclusion Projects are identified for the course and the student is expected to work on these, completing four over the year. An example: Where did this phrase (Separation of Church and State) originate? Who said/wrote it? To whom? In what context? How is it used today? Although I didn't see a list of suggested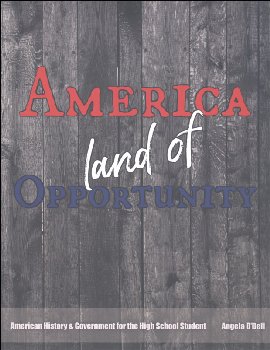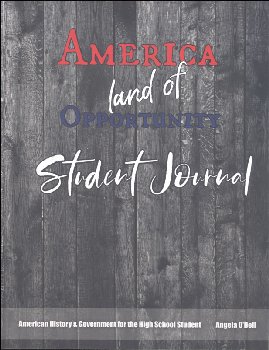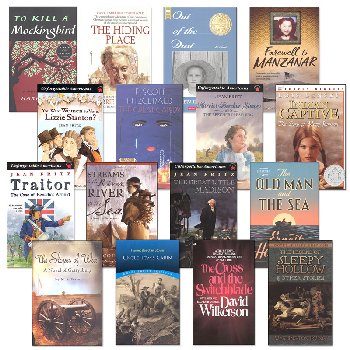 help desk software