Worldviews can be a very heavy topic, but students should be prepared for what they will face at the college level and beyond. Society has taken a turn away from God in favor of other belief systems. How do students begin to understand what they, and others believe? Because they have so many unanswered questions, many Christians walk away from their faith and begin doubting God's Word. Students need to listen analytically and learn to question the 'great thinkers' who have helped to shape our society and thinking. They need to go into the world prepared for the worldview battle they will encounter.
The Student Text tackles explanations of today's worldviews and conflicts. Chapters 3 through 15 treat Worldviews in Philosophy, chapters 16 through 20 covers Worldviews in Literature, and chapter 21 is Worldviews in Culture. Worldviews in Philosophy addresses the thinking of great philosophers - Thomas Aquinas, René Descartes, John Locke, Jean-Jacques Rousseau, Karl Marx, Ralph Waldo Emerson, Jeremy Bentham, Charles Darwin, Friedrich Nietzsche, John Dewey, and Jean-Paul Sartre. In these chapters, students will also learn about the conflict for Christianity from history - this is not a new battle front.
Worldviews in Literature includes William Shakespeare, Nathaniel Hawthorne, Mark Twain, Ernest Hemingway, and John Steinbeck. You will learn about their worldviews and their works, along with the message their writings convey.
Worldviews in Culture (Chapter 21) is also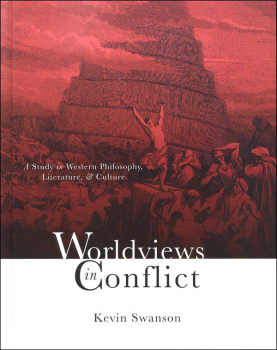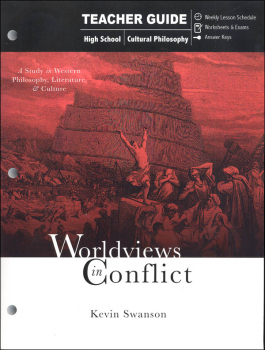 help desk software