McRuffy Phonics and Reading 3
The McRuffy Third Grade program picks up where grade two leaves off, and incorporates phonics, spelling, reading, language, creative writing and handwriting.
The emphasis on phonics is less at this grade level. Phonics rules are reviewed and applied to more complex words. The phonics scope & sequence for third grade includes blends, long & short vowels, vowel & consonant digraphs, three and four letter vowel sounds, r-controlled vowels, 3-letter beginnings, ending blends, compound words, broad o sound, exceptions to rules, silent letters, hard and soft 'g' and 'c,' suffixes, root words, and number prefixes.
Reading material is focused more on developing other reading skills, such as comprehension, fluency, vocabulary development, and an interest in reading. Questions in the teacher's manual vary to reach different thinking levels: basic knowledge, application, synthesis, analysis, inference and evaluation. Students are asked to convey material from their own experience, from their reading, or to make predictions about what happens next.
Grammar and other language arts follow a weekly pattern which may vary occasionally. Day 1 has an emphasis on word structure and introduces vocabulary. Day 2 focuses on sentence structure and grammar. Day 3 emphasizes higher level language skills, such as analogies and categorizing. Day 4 incorporates creative writing, which is basically a story starter, and Day 5 deals with the larger text structure, such as inference and the main idea of the story.
Handwriting sentences feature vocabulary and spelling words. There are reproducible cursive practice sheets in the Language Arts test pack and handwriting practice masters, found in the complete kit. The handwriting book isn't included in the complete kit. They are optional and the program can be completed without them.
The teacher's manual has plans for 160 lessons. Each lesson begins by stating the objectives for that lesson. Each objective is marked according to its category P (phonics), S (spelling), R (reading), L (language), CW (creative writing), and H (handwriting). A list of materials needed for that lesson is next and includes pages in the student workbook, reader, spelling word list, etc. The third section of the lesson is the "Teaching." This is the actual lesson, and it couldn't be easier. Some lessons are scripted, and have words in bold print that can be read directly to the students. You can modify the scripting to fit your style, but it's nice to have the suggested wording. Answers to the student workbooks are also included. A scope and sequence for phonics and language are in the front of the book, along with spelling lists, reading list, and vocabulary list. The teacher's manual only comes in the set.
This would be a wonderfully comprehensive program for third grade. However, punctuation isn't really taught beyond the very basics. You may want to add your own grammar component to round this program out. ~ Donna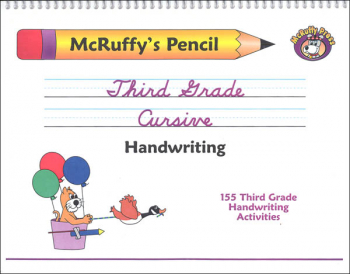 help desk software