Christ Files: Search for the Real Jesus
If you are like me, you may be shocked to learn there are "tens of thousands" books and articles written regarding the historical account of Jesus. Some of the writings were written to clarify details on the life of Jesus, while others were more ambitious and sought to present a comprehensive portrait of Christ. While the author of this book does not walk us through all of the immense material available, he provides an excellent examination of the claims of Christianity through a diverse selection of historical documents including the Gnostic gospels, Greco-Roman texts, ancient Jewish writings, and New Testament writings. One quote from the video really stirred my heart as I viewed the journey into the historical documents: "The bias of the witness doesn't destroy the value of their testimony." We must take into account the bias but not ignore it. What a profound statement to be mindful of whether one is looking at the Christian or secular documents!
Designed to be used together, the book and DVD series offers an intriguing look at the historical Jesus and seeks to answer two essential questions: "Who was Jesus-really?" "Has the real Jesus been so buried by tradition and legend that he is now lost to people living in the 21st century?" While similar material is presented in both the book and DVD allowing them to be used independently, most families will find using them together offers a more in-depth presentation and valuable learning experience.
The Christ Files holds seven chapters offering a wealth of knowledge on the key issues, all written in an understandable and an engaging manner. It also contains a discussion guide for the four sessions on the DVD. The Christ Files DVD expands upon the writings in the book through a captivating journey across the globe to examine the ancient documents and interview respected historians and scholars contained in four sessions. It also includes six hours of interviews as well as extra features and online resources. This would make an excellent study for families who desire their older children understand more thoroughly the historical Jesus and why some of the more recent documents are not trustworthy-historically as well as Biblically. ~ Deanne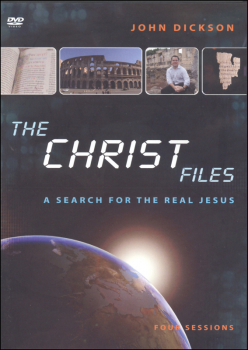 help desk software