This series is an interesting combination of historical fiction and music education. Dale Kingston, a sixth-grader from Libertyville, Indiana, loves playing music, his dog Scout, and riding his bike with his best friend. The books paint an engaging picture about his life as a child growing up during World War II. These books have a similar feel to the American Girl books, but are in a thicker chapter book format. What is unique is the focus on Dale's interest in playing the cornet. The storyline contains much about his love for music class, and even has some of the sheet music that he learns to play in the book. (I can just imagine a young musician wanting to play along with the story!)
In Starting Early, Dale's grandfather teaches him to play and regales him with tales from his days as a military bugle player. One night, lightning from a storm causes the town's musical instrument factory to catch on fire! Since the storm knocked out the power at the firehouse, there is no alarm to rouse the volunteers. Can Dale use his new trumpet skill to wake the firefighters and save the town's factory?
Next chronologically is Dog Tags. Dale and his friends see a film about Dogs for Defense, an actual WWII program that allowed civilians to donate their dogs to the military to be trained as guard dogs and bomb detectors. Dale feels that it is his duty to offer Scout's service to Uncle Sam. The dog is accepted into the program, excels in training, and becomes a companion to a soldier at Fort Robinson in Nebraska. Back home, Dale continues to learn to play his cornet and is offered the opportunity to play at a concert for the Andrews Sisters. He practices his part, but wonders if Scout will make it home after the war?
In Summer of Firsts, Dale and his friends all make lists of 12 "firsts" they want to accomplish over the summer to commemorate the year they turn 12. As Middle School approaches, Dale must learn how to deal with a bully in addition to continuing his music studies and wondering if World War II will ever end. At the end of summer, the group makes a trip to Chicago to see the Chicago Symphony Orchestra. Lots of fun and surprises take place along the way. Approx. 210 pages each, sc.
Easy-to-use Curriculum Guides make it simple to implement the Adventures with Music series into your learning plans. They include blackline masters of quizzes, vocabulary lists, and activities to reinforce both historical facts about WWII and music theory in addition to general literacy learning. Approx. 60 pages, sc. - Laura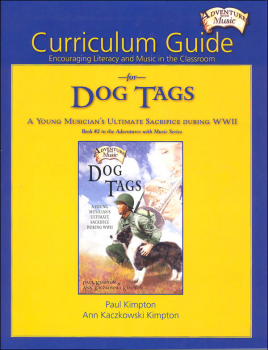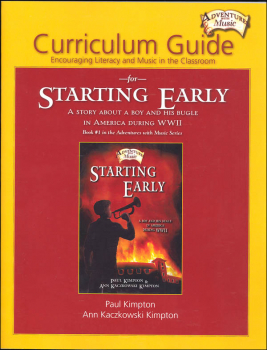 help desk software