There is great similarity between the 2001 edition and the 2006 edition of Writer's INC Handbook including the cover and inside graphics. The content is more or less the same but organization is slightly different.
The Writers INC: School to Work is a specialized handbook that emphasizes writing not only in school but also at work. While containing much of the basic information of the Writers INC books (i.e. writing process, elements of writing, and forms of writing), there is an obvious change of emphasis with applications and samples drawn from the workplace. There are additional specific sections on workplace issues (ethics, goal-setting) and speaking and listening (basic communication skills) as well as reading, thinking, and learning (study skills).
A new Teacher's Guide to the 2006 edition of the Handbook is also available, which is similar to earlier editions and provides chapter notes that correspond to the handbook, teaching tips, assessment tools, additional learning strategies, and tips for getting the most out of the handbook.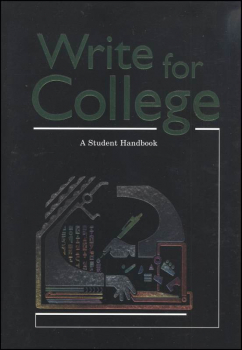 help desk software