Lyra has been producing high quality drawing materials since 1806, and these giant colored pencils are no exception! Children and adults alike will enjoy the richly pigmented colors that glide on creamy smooth and blend with ease-once you try these, you'll never want to use anything else. Offered in two lacquered pencil shapes-hexagonal-shaped Giants and triangular-shaped Super Ferby with a comfortable grip (suited for beginners and left-handed artists)-these colored pencils feature extra thick, break resistant lead that lasts longer than most pencils. The larger size lead and pencils require less sharpening (large pencil size sharpener required) and allow for longer coloring time with less fatigue.
The Metallic Colors set features a hexagonal-shaped, lacquered pencil with smooth, glossy, metallic lead that looks brilliant on all paper, even black paper, making art or craft projects a pleasure to create. Set includes one of each metallic color: bronze, gold, silver, green, dusty rose, and lilac. The Waldorf Selection set includes a specially designed color assortment (lemon, yellow, orange, scarlet, carmine, violet, light blue, dark blue, green, apple green, warm brown and dark brown) of unlacquered, triangular-shaped Super Ferby pencils. With the natural, unlacquered wood and the closed end with no lead core exposed, these colored pencils are great for younger children who like to put pencils in their mouth.
All pencils are non-toxic, approximately 7" in length, and feature thick 6.25mm lead cores.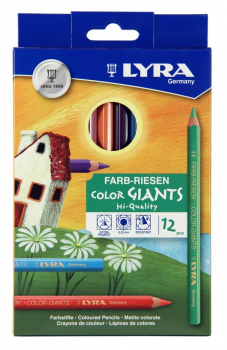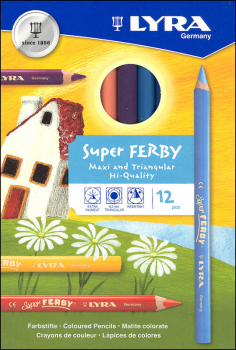 help desk software