Omnibus V: The Medieval World
First Semester Primary Books: City of God, Consolation of Philosophy, Chronicle of the Kings of England, Two Lives of Charlemagne, Summa Theologica, Divine Comedy, 1st & 2nd Corinthians.
First Semester Secondary Books: Saga of the Volsungs, The Koran, Le Morte d'Arthur, Idylls of the King, Connecticut Yankee in King Arthur's Court, Leviticus, St. Thomas Aquinas and St. Francis of Assisi, Numbers, Great Divorce, 1st & 2nd Thessalonians, Name of the Rose, Decameron.
Second Semester Primary Books: Lives of Thomas Becket, Canterbury Tales, The Prince, Praise of Folly,Martin Luther: Selections from His Writings, Institutes of the Christian Religion, St. Matthew Passion, Faerie Queene, Romeo and Juliet.
Second Semester Secondary Books: Distant Mirror, Hebrews, Travels of Marco Polo, Othello, Here I Stand, Heidelberg Catechism, George Herbert's Complete English Poems, Don Quixote, Tartuffe.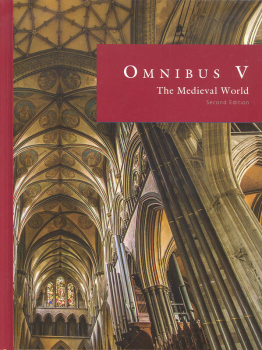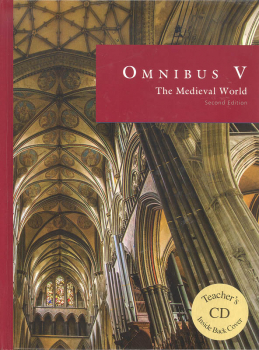 help desk software